Lodging Analytics Research & Consulting (LARC) was born from expertise on/in:  Wall Street, Hotel Operations, Lodging Consulting & Investment Advisory, and Direct Hotel Investments. We saw a need for a heightened level of analytical forecasting across the industry first on Wall Street, where market forecasts for lodging were inaccurate and lacked transparency compared to other property types.  Then, from the direct ownership side, we saw firsthand the challenges companies face when forecasts are wildly inaccurate. Lack of confidence in forecasts permeates the entire lodging industry and results in reluctance and inability to make smart data-driven decisions that are critical to success.
That is why we launched LARC, to help lodging businesses make better decisions through advanced analytics.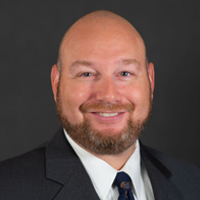 Ryan Meliker, President & Co-Founder
Ryan Meliker is the backbone of all Lodging Analytics Research & Consulting projects. His unique blend of analytical expertise from over a decade on Wall Street and deep lodging industry knowledge are the components at the core of LARC. He oversees all analytical research and consulting projects
Prior to founding LARC, Mr. Meliker served as Senior Vice President of Corporate Strategy and Investor Relations for RLJ Lodging Trust, one of the preeminent owners of hotel real estate in the United States.  In that role, Mr. Meliker was an integral part of the company's strategic transformation, following the acquisition of Felcor Lodging Trust.  Prior to RLJ, Mr. Meliker spent over ten years as a Wall Street analyst covering the Lodging and the REIT industries.  His Wall Street career began and flourished at Morgan Stanley where he worked on both the Gaming & Lodging and REIT equity research teams and ultimately became a lead publishing analyst on Lodging REITs. Mr. Meliker left Morgan Stanley to launch a REIT & Lodging equity research platform at MLV & Co (now B Riley FBR), a boutique investment bank, where he also served as Director of Equity Research for the organization.  Following MLV & Co, Mr. Meliker served as a Senior REIT & Lodging Analyst at Canaccord Genuity, a Canadian-based broker dealer.   In addition to experience on Wall Street, Mr. Meliker spent several years with PricewaterhouseCoopers Hospitality Consulting practice and HVS International where he focused on real estate transaction advisory work primarily in the lodging industry.  He began his career in the lodging industry with five years in property operations with Omni Hotels and Premier Resorts International.
Received a B.S. degree from Colgate University and an M.B.A. from Michigan State University with a dual concentration of Finance and Hospitality Business.
Serves on the Alumni Advisory Council for The School of Hospitality Business at Michigan State University, is a frequent guest lecturer at Michigan State University and at NYU and was the 2010 Emerging Alumnus of the year at The School of Hospitality Business at Michigan State University.
Been a guest on CNBC, Bloomberg and Business News Network. He has also been quoted on multiple occasions in the Wall Street Journal, New York Times, Washington Post, Bloomberg, USA Today and multiple other media outlets.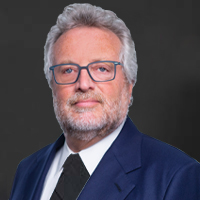 Daniel H. Lesser, Managing Director & Co-Founder
Daniel H. Lesser is also the President & CEO of LW Hospitality Advisors® (Lodging Analytics Research & Consulting's sister company); the leading hospitality valuation and advisory services firm.
Lesser has forty years of specialized experience in hospitality: real estate appraisals, economic feasibility evaluations, investment counseling, asset management, and transactional services of hotels, resorts, conference centers, casinos, mixed use facilities, spa & wellness, and timeshare/fractional ownership properties on a worldwide basis.
Lesser provides services to corporate, institutional, municipalities, and individual clients on all facets of hospitality real estate including: litigation support and expert testimony, site evaluation, highest and best use analysis, appraisals for mortgage, acquisition, and portfolio management, workout strategies, operational analysis, property tax assessment appeal evaluations, economic impact studies, market and feasibility analysis, asset management, strategic planning, management company selection and contract negotiation, franchise company selection and license agreement negotiation, deal structuring, and fairness opinions.
An international authority and thought leader with iron clad credibility on the topic of hotel feasibility and property valuation, Mr. Lesser has served as an expert witness under oath through depositions and testimony in court and arbitration hearings in U.S. federal and state courts, and domestic and international arbitrations in connection with a wide variety of matters including: bankruptcy, solvency, valuation analysis, and interest rate and plan confirmation feasibility, brand area of protection, condemnation, construction defect and/or delay damages, ground/property rent reset, management dispute, partnership/joint venture conflict, property tax certiorari, and lodging industry standards, customs and practices to evaluate legal liability.
Lesser always bases his opinion(s) and/or conclusion(s) on thorough research conducted with an objective perspective. Furthermore, rather than limiting his litigation related engagements to one type of stakeholder, he has been retained by counsel to owners, lenders, investors and management companies, thus enhancing his credibility with finders of fact. Mr. Lesser has balanced his practice with service as a neutral panelist in commercial arbitration disputes.
Prior to his hospitality advisory experience, Mr. Lesser held operational and administrative positions with Hilton Hotels Corporation and Eurotels-Switzerland. He is highly sought after to speak at lodging and real estate events, as well as lectures at prestigious institutions of higher education, including American University Washington College of Law, Columbia University, Cornell University, New York University and Pennsylvania State University. Mr. Lesser is widely published and quoted in major newspaper, internet, business, real estate and hospitality industry publications, and has served as a quarterly columnist for HotelNewsNow.com and HotelBusiness.com and is currently the quarterly lodging columnist for GlobeSt.com and a bi-monthly blogger for Hotelsmag.com.
Lesser earned a Bachelor of Science degree in Hotel Administration from Cornell University, and attended the Ecole Hôtelière de Lausanne, Switzerland and Baruch College- City University of New York. Mr. Lesser holds the following professional designations: MAI (Member of the Appraisal Institute), FRICS (Fellow of The Royal Institution of Chartered Surveyors), CRE (Counselor of Real Estate), and CHA (Certified Hotel Administrator).
Lesser is a member of and/or has served on numerous committees for the Counselors of Real Estate, the Appraisal Institute, the American Hotel & Motel Association, and the Board of Directors of the New York City Chapter of the Cornell Hotel Society. He is a former Advisory Board member and member of the Fundraising Subcommittee for the New York University Preston Robert Tisch Center for Hospitality, Tourism and Sports Management.  Mr. Lesser is a real estate advisory board member of Mosaic Real Estate Investors, LLC.  He is a member of The Penn State School of Hospitality Management Industry Advisory Board and served as the schools Fall 2015 Walter J. Conti Visiting Professor. Mr. Lesser is a founding member of the Lodging Industry Investment Council (LIIC), the hotel industry "think tank."  He is a member of the American Arbitration Association (AAA) Panel of Neutrals. Mr. Lesser is an advisory board member of the annual Radical Innovation Award.  He served as an Honorary Committee Member of the annual UJA-Federation New York Hotel & Hospitality Division Dinner and was a founding member of the American Israel Public Affairs Committee (AIPAC) Real Estate Division. Mr. Lesser has served on the fundraising committee for the Shatterproof Challenge at the 2016 through 2019 Americas Lodging Investment Summit (ALIS). Mr. Lesser serves as a Senior Advisor to the Founder and President of Our Soldiers Speak, a U.S. based, non-profit NGO with official 501(c)(3) status.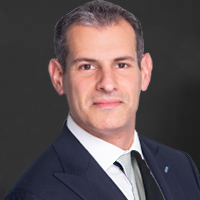 Evan Weiss, Managing Director & Co-Founder
Evan Weiss is the Chief Operating Officer, Principal and co-founder of LW Hospitality Advisors® (Lodging Analytics Research & Consulting's sister company); a leading hospitality valuation and advisory services firm focused on hotels, resorts, gaming properties, and conference center assets worldwide. He was previously an associate at CBRE Hotels – Hospitality & Gaming Valuation Advisory Services Group, where he was awarded Silver and Gold production awards during each year of his tenure. He also received the Valuation Services Professional of the Year Award for the Tri-State region in 2007. Prior to joining CBRE, Mr. Weiss held the executive position of Director of Operations for CARINO Hotels & Resorts in New York, a sales and marketing firm representing 75 luxury hotels throughout the globe. Mr. Weiss was the first official hire for this firm and grew the entity by recruiting twenty professionals around the world.
Mr. Weiss's operational experience includes serving as General Manager at City Food Bar Inc., where he led corporate management and operational efforts at the restaurant ownership and management firm as well as worked with the Founder and President to build and expand the business. He holds a Bachelor of Science degree in Hotel and Tourism Management from New York University Preston Robert Tisch Center for Hospitality, Tourism and Sports Management. Following successful terms as Board Member, Vice President, and President of the NYU Tisch Center Alumni Society, Evan also served as a member of the Tisch Center's Advisory Board. While attending NYU's Tisch Center, Mr. Weiss was twice honored with the President's Service Award for Leadership and Community Service. He also recently served on the search committee for the Divisional Dean of the Tisch Center, and is privileged to hold the position of adjunct faculty member at the Tisch Center. Mr. Weiss currently serves as a member of the REX Next committee of the UJA – Federation of New York, as a member of the AIPAC Washington Club and Real Estate Committee, as well as a board member of RESA. Evan is also intimately involved with Our Soldiers Speak, a 501(c)(3) based in Midtown Manhattan, NY.